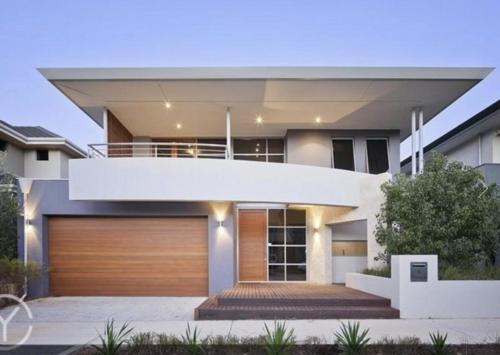 Our Yacht Tin Tin
Our Yacht Tin Tin moored at Cape Jaffa, South Australia
What you will
find on this page
Information about TINTIN the yacht
The builder in Holland
General repairs
Upgrades to existing systems
Deck glues
Inspecting the mast using drones and why
Fixing anchor winches rather than buying a new one
Adding an Raymaine S1000 and Evo 100 to steer an Aries Wind Vane as an energy efficient a backup to my old Neco autopilot
Fault Finding and Repairing a 40 year old Neco Autopilot
Our yacht TINTIN the Spirit of Jack is built tuff to survive the harshest conditions.
I have been asked so many times who built your yacht and what is it made from.
I consider Tin Tin a yacht built as a timeless classic from a time when yachts where built to last several lifetimes. Built to sail around the world, that is exactly what the previous owners of Tin Tin have done.
Tin Tin was designed, built and purchased in Holland, then sailed across the Atlantic Ocean down the coast of the Americas, across the Pacific Ocean and now resides in Sunny Australia.
TINTIN spent some time in Sydney competing in yacht races and dodging ferries before being purchased by Peter a Engineer and sailed across the Top End of Australia and then down the West Coast to sunny Perth. TinTin spent many years berthed in the Royal Perth Yacht Club and sailed and raced by Peter and his mates, sadly Peter who was a bit of a character has now passed away. 
When we found Tin Tin she or he was called Heartbeat but inside that weathered and hardy yacht I found the spirit of a young boy eager to escape the confines of Perth and sail the world. I knew within a minute of stepping aboard I would buy Tin Tin, there was an energy waiting to explode to explore, to sail hard in gale force winds, to fight mighty seas, to be beaten down for days on and never give up. I felt as though Tin Tin glowed at night with that energy, I know I was the only person who felt that, as heartbeat had sat there for years in that berth with a for sale sign but not ready to be sold. TinTin was waiting for adventure, waiting for me, I had purchased TinTin long before I made any offers. TinTin a small ship built to sail through the Southern Ocean and across the Pacific Ocean.
The Builder
TINTIN is a 1974 Kesteloo 42 foot Ketch rigged cutter with a rear cockpit. Built from Alloy plate, top and bottom. The yacht has been beautifully faired and has really sweet lines, and feels more a small ship. There is about 5000kg of lead in the keel and the rudder is protected by a skeg.
There are simply too many small details to mention that make TINTIN a robust expedition yacht. My only negative is the internal layout. Great for exploring with a hardy crew less supportive of living and privacy.
The designer is Judel and Vrolijk and the builder Kesteloo in the Netherlands.    
TINTIN is fitted with a BMC 2.5 diesel engine it was a common Leyland small truck engine in the UK that was marinised by BMC. They are still found on many canel boats and work boats, with parts still available from the UK. Simple direct drive gearbox with shaft and twin fixed prop.
The Rig is all alloy with SS rigging.
The Sails main ans mizzen are still slab reefing, the foresail in a furler and the staysail is hanked on, I also carry the Storm Jib on the inner stay
I carry a good range of sails, including spinnakers and storm sails. 
Buying TINTIN and the refit
I purchased TINTIN in late 2015 at the Royal Perth Yacht Club in Fremantle.
TINTIN was not really seaworthy at the time but had great bones, He only needed somebody to see his potential. Admittedly RPYC had more expensive stink boats than yachts and unless there was a production boat badge on the front deck there was little chance he would be given a second look, I did find quite a few knobs looking down their noses at me as I refitted the yacht, generally it was the try hards as is always the case.    
Yacht Deck upgrade
Well TinTin just return from PNG, the decks and topsides are looking shabby, worn from a lot of hard sailing, the winch was battle scared, deck tread torn and lifting and top side paint wearing thin.
A trip through the southern ocean in a old boat with old paint finds its weak points. then sail the east coast to hot Queensland summer and the high humidity of PNG and 6 blokes with boots on your decks and yes it needs attention.
Repair the winch
Well we have pulled it apart, painted and rebuilt, not new but better.
Deck Tread and Paint
The work continues
Now priming the topside for some new shiny paint.
Mast Head Drone Inspection
using
Mavic Mini 
OK so another bloody horrible job I need to do is retrieve my main Genoa halyard, 
The shackle snapped on the top of the furler in middle of a 35 knot gale as I was beating back to Townsville from PNG. Easy roll the sail even though is was baggy, continue on with the staysail until the wind eases and I can drop the Genoa and rise with my spare halyard. Initially I though the Halyard snapped but no just a shackle which is now stuck at the top of the mast.
So before climbing the mast in this insane heat I decided my drone might do the job. yes it did just fine, simple to recover.
The Mavic Mini is my new go to drone for great photos and video and inspecting the mast, For only 300 bucks you save a lot of sweat and hard work and get a perfect image or video, I used these in the military for training to quickly inspect training areas and also training, great feedback tool
Aries Wind Vane electronic upgrade using S1000 and a Evo 100 tiller pilot
My old Aries wind vane has steered TINTIN around the world for over 40 years, I used it to cross the southern ocean in winter, it is a beast and steered TINTIN through monster seas for weeks on end and continued to work when the motor died and we had no power for 5 days, we limped into Kangaroo Island just under the power of the wind as it should be. 
It finally died when it snapped off on a return leg from PNG last year. Well it is now fixed by Olds engineering in Marybough in Qld. 
The Aries Windvane upgrade
Why add an Raymaine S1000 electronic autopilot to a manual autopilot.
Its really easy to answer because it will steer your manual gear day and night for a fraction of the power a normal direct rudder unit will use. 
Its cheap $800 AU and not to difficult to add to the Windvane.
It provides me with 3 separate and independent autopilots as I work on a principal of 3= 2, 2= 1 and 1 autopilot = hand steering when it fails and it will.  
On TINTIN I have my Neco an old reliable small ship autopilot capable of steering a 80ft vessel, it is however hungry and can consume 8 amps and hr
I also have a Raymaine EVO 100 wheelpilot, it is my backup and I use it in light conditions and its great for congested water ways 
The Aries Windvane works well when windy and the harder it blows the more it works. does not work in light or no wind.
The raymaine S1000 tiller pilot now give the Aries windvane a new life in light conditions.
I can also attach a Raymaine EVO 100 tiller pilot to the windvane and use the existing EVO hardware. I decided to use the S1000 as its a completely independent system.
This photo shows my EVO 100 wheelpilot and the drum for the aries windvane. I can attach a EVO 100 tiller pilot to the EVO hardware, it is only 2 wires and a 5 minute job replacing one drive unit with another or maybe a simple switch to switch from one to the other.
I will let you know how it goes as I sail the Southern Great Barrier Reef looking for and researching plastic waste.
I do need to reduce some losses in the linkages to improve the setup but the basics are working just fine.
---
Feb 11, 20 01:02 AM

How do you clean the worlds Oceans, one beach at a time.

Feb 05, 20 11:37 PM

My Aries Windvane now has a new shiny raymaine S1000 autopilot to steer it when there is no wind. This is an additional backup to my other 2 systems. You guessed it I hate hand steering.

Feb 05, 20 11:33 PM

Learn more about Tin Tin our beautiful 41 Ft Kestaloo Dutch built alloy ketch.