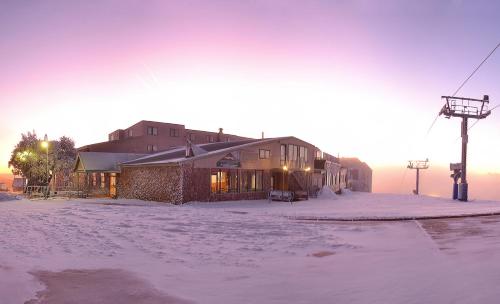 Jacks first wheelchair snow adventure
We recently visited Victoria for a family holiday to the old gold prospecting areas of Ballarat, Clunes, Mansfield and to take Jack to the ski fields to try tobogganing.
Mansfield is located near the Victorian ski fields of Mt Buller and Mt Stirling.
We stayed with Richard a mate from Melbourne in his mountain cabin, a beautiful location on the Howqua River and near sheep yard flat in the Howqua valley. It's a great spot away from the crowds and at the foot hills of the high country where the cattle men once ran beef cattle across the high country of Victoria.
This area is a great spot for camping in summer and a spot of gold prospecting in the river. Dont forget you camera and a car tube for floating down the river.

Jack Toboggan Adventure
As you can see from the video Jack loved his first visit to the snow and next year we hope to fit ski's to his wheelchair. This should allow us to really explore the back country and have a real outback snow country adventure.
It's just one step at a time. We are constantly exploring new ideas where Jack can take his wheel chair or Kimba. We will probably fit skis to his Kimba offroad wheelchair as this is more robust and also fitted with suspention.
---
How to find Mansfield in Victoria
---
Places to stay in Mansfield
Snow Adventures
Mount Buller places to stay on the mountain
You can also check out our other snow and ice anventures in Blue Lake near the ski resort of Charlottes Pass in New South Wales
Check out ice climbing and mountaineering
Our review of the RAV we hired
---