Clunes
Clunes History
Clunes in Victoria has a rich history of gold mining. Clunes Is a historic gold mining town located in the heart of Victoria's Central Goldfields region, just north of Ballarat and about 20 minutes drive west.
Clunes Whats on Offer
The Victorian Goldfields area is a hidden treasure trove for the adventurous gold prospector and family adventure. All this makes Clunes a popular weekend destination for bushwalkers, gold prospectors, treasure hunters, collectors, vintage car clubs, history buffs and families seeking to escape to the country.
Clunes Booktown event
Clunes is also host to the annual booktown weekend, held on May 14th - 15th, which brings together thousands of booksellers, writers and speakers from all over the nation and overseas. Booktown is staged right across the town, inside heritage bluestone buildings, on the quartz streets, under charming old awnings. The town population increase by a huge factor over the weekend.
Gold Prospecting Clunes
Clunes is an great destination for the gold prospecting weekend getaway, or just a country drive and day trip. Clunes is Dotted with antique and collectable stores, the odd vineyard and some wineries, you will also find bed & breakfasts and even a peppers resort in the scenic country.
Where to find Clunes, Victoria
Where to Stay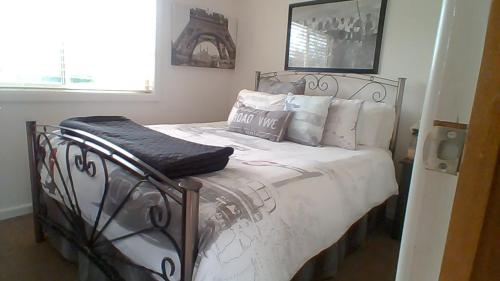 Clunes is a beautiful little town, and there are some good places offered thru Agoda at very reasonable prices. Its a great place to unwind.